I have been teaching and running Art Workshops for over 20 years now and will never tire of it. I am not running as many Art Workshops in 2018 due to work and travel commitments but you join me in early February for a 3 day getaway. ( 2nd ,3rd and 4th FEB).
I don't like to book more than 10 students for these workshops so please contact me for more information if you're interested as there are only 2 spots remaining!
CONTACT ME BY CLICKING
HERE
---
STUDENT TESTIMONIALS :

I just wanted to sincerely thank you for what was an extremely interesting, satisfying and stimulating workshop last week.
As someone short on natural talent, I was a tad apprehensive about joining class / workshop which included some very talented
artists in their particular domains.
My apprehension was unnecessary. Your teaching skills coupled with such an extensive resume across design, water colour and
all things acrylic meant that in my view you spanned the range of competency and experience very effectively.....
I would not only wholeheartedly recommend your workshops to any artist - novice to semi pro - but please count me in as a
starter for future classes.
Kindest Regards
Josef F. Bundall QLD


I would like to say that I had a great week with a wonderful artist and teacher Leisa OBrien. Leisa has so much knowledge about art, and has no problem in teaching it . She has given me such valuable information she learnt from many years of experience. Leisa is also a warm, caring and funny lady and I am so glad I have met such a wonderful soul. Thanks for your time and patience .... Will definitely be seeing you again in the future.
Tracey B. Caliope, QLD


UPCOMING 2018 :

1 DAY FASHION ILLUSTRATION WORKSHOP - TWEED HEADS, NSW.
Q: WHO WOULD BENEFIT FROM THIS WORKSHOP ?
A: Anyone who has ever struggled to make a person you're painting in a scene not look stiff....

Anyone who likes to do Life drawing
Anyone who ever has to paint fabric in a painting- whether it be a tablecloth, clothing or curtains.
Anyone who loves fashion illustration
Anyone who loves to stylize their figures
Anyone who wants to take their traditional painting style and stretch their techniques


5 DAY WORKSHOP at beautiful KIRRA HILL on the Gold Coast
Ideal for interstate travellers who want an extended workshop AND a Gold Coast holiday.
This year, in addition to last year's workshop was booked out and several attendees are already booked in for the 2018.
Next year will also be a 5 day course so please contact me for more information regarding the workshop as return students can opt for a 3 day ( and skip colour and technique days .)
Powered by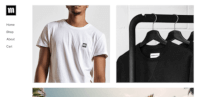 Create your own unique website with customizable templates.